Discipline
Circuit Driver
Who is Hans Ruiterman?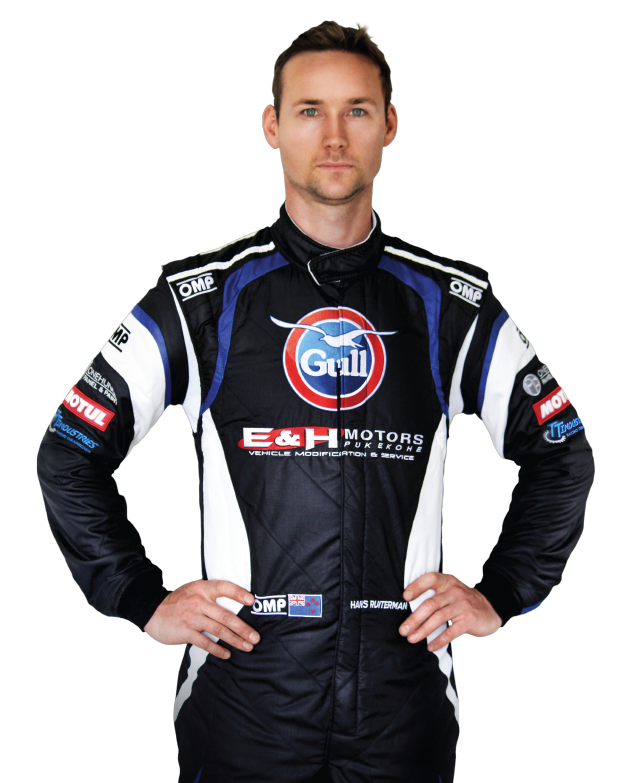 ---
With a love for performance speed and awesomely fast on two and four wheels, Hans Ruiterman is a New Zealand circuit racing champion. With many sprint titles under his belt, including blitzing lap time around New Zealand's top racetracks, Hans and his 750hp Nissan S14, with a 420kW (750hp) performance engine and set up, hail from New Zealand's motorsport mecca, Pukekohe. Co-owner with his brother Carl of performance specialist workshop E&H Motors, Hans' technical ability backs up a strong style of flare, guts and extreme horsepower!
Growing up on the farm in Pokeno, south of Auckland, Hans commenced his racing career in motocross at the age of 12. Fourteen years on and a few painful accidents later, Hans made the move from two wheels to four. The switch was from motocross to drifting and Hans built his own drift car in the D1 series, not looking back.
As a rookie, he finished 2nd in his first year competing in the D1 rookie, before joining the Pukekohe and Auckland Car Clubs to take up bent sprints and circuit racing, where he found his calling. Hans has achieved success in the competitive field and most recently placed 2nd in the 2017/18 seasons of the NZ Superlap Series Pro Open and 1st place in the Mad Mike Summer Bash Time Attack Unlimited Outlaws, New Zealand's premier time attack event of the year.
Hans is always searching for new ways to be quicker around the track. He has a need for speed and lives and breathes fast cars. What fuels his mission? The drive to go faster, learn new things and of course, Gull Force Pro.
Need your car tuned up for Gull's biofuel Force 10 or Force Pro? Give E&H Motors a call – Carl and Hans are your guys.
---
FOLLOW HANS:
---