Discipline
Professional Surfer
Who is Paige Hareb?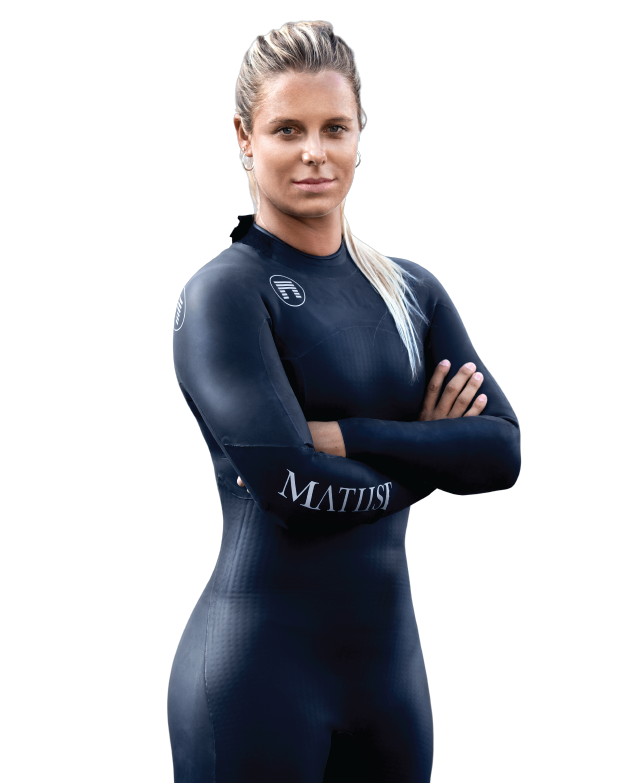 ---
Paige Hareb - humble and softly spoken Kiwi gal, became New Zealand's first woman to feature on the elite global surfing World Championship Tour in 2009 and is currently sitting in the WCT again for 2019, putting her at the top twenty female surfers in the world.
Growing up, Paige was an all-rounder, excelling and representing in basketball and tennis, soccer and skiing. She was good and did surfing as a break from her more "serious" sports. Paige's love for surfing began at six years old, when her diehard surfer dad connected her to fun waves and empty line ups along the ruggedly beautiful coastline of Taranaki. Joining her hometown Oukura Board Riders Club, Paige soon was taking part in and winning dozens of national surfing competition events across both sides of the Tasman. Paige's first sponsor experience took place when she was 14 years old and the rest is history.
Paige is a master at the rail-game technique, which requires superb balance on the board. In 2007, she came runner-up in the Women's Junior Tour, followed by winning the Margaret River Pro. At only 17, Paige leapt into the World Championship Tour, which saw her placed in the Top 10 three times between 2009 and 2013, including the semi-finals in 2012.
Missing out on the cut for the 2014 World Championship Tour, Paige dug deep and re-joined the Tour in 2018. She is now competing in the 2019 Women's World Tour, her eighth year at it now, but Paige is also focussed on the 2020 Tokyo Olympic Games and she is determined to represent New Zealand on the world stage as our favourite female surfer athlete, a feat which we think will be quite easy for this international rockstar.
---
FOLLOW PAIGE:
---