Who is Ben Hunt?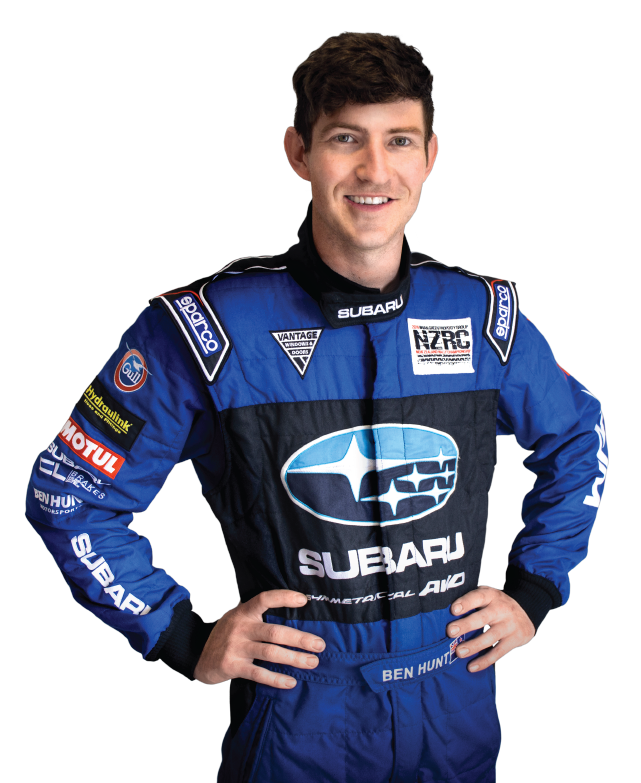 ---
The windy, dirt roads of rural Nelson are where Ben Hunt learned the skill of how to move a fast car sideways, in the best tradition of New Zealand rally driving. Ben drove an iconic Datsun 1200 rally style around the family farm's roads, where him and his two brothers are 5th generation Hunts on the farm, and his passion for rally driving was born. A champion in the making.
Always a sports fan, Ben was a competitive tennis player in his past life, but his love of rallying saw him winning the inaugural Rally New Zealand Rising Stars Scholarship in 2009, eight months after he purchased his first rally car and this being Ben's first season in the New Zealand Rally Championship.
A side-line entrepreneur, Ben runs his own Auckland-based business, Hunt Diesel, which Ben describes as a huge juggling act between rally, family and full-time work. Since 2009, Ben has added the national 2WD championship to his name, been named the Junior National Rally Champion and then claimed the ultimate prize in 2015, winning the NZRC in a Subaru WRX. In recognition of his rallying talents, Hunt was taken on as a Subaru of New Zealand Brand Ambassador in 2016 and the company offered him the use of a brand-new Subaru WRX STi, which he had converted to a rally car, powered by Gull Force Pro.
Throughout rally season, Ben travels the length and breadth of New Zealand, to the best rally roads on offer, but his ultimate mission – to compete against the world's best in a World Rally Championship. We think for this NZ champion the chance of world champion status is an easy feat. Watch this space.
---
FOLLOW BEN:
---