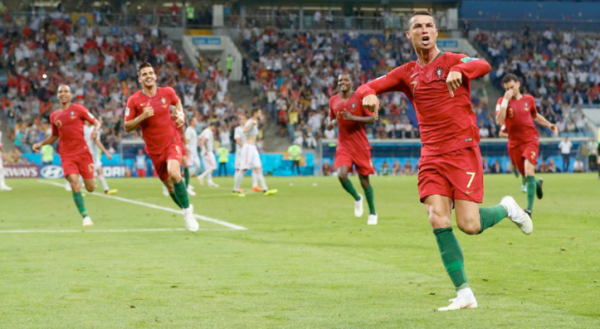 Cristiano Ronaldo's hat-trick against Spain
In Portugal's first game of the World Cup, Cristiano Ronaldo put on a show with a spectacular hat-trick to ensure that Portugal and Spain shared the spoils, 3-3. His third goal was one of the best of the tournament, a superb free-kick curled around the Spanish wall.
---
Mexico beats defending champions Germany, triggering an artificial quake
One of the major upsets of the World Cup was Mexico's 1-0 win over defending champions, Germany. The celebrations "shook" the world, literally, as cheering fans in Mexico City set off earthquake sensors, due to their mass jumping.
---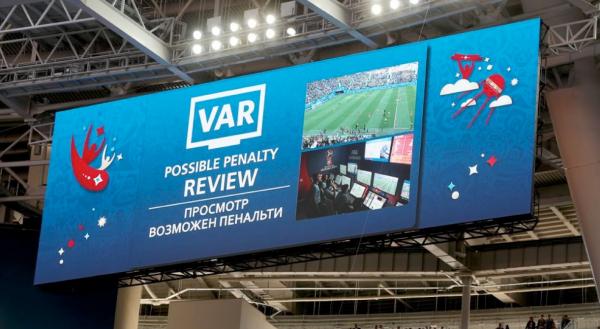 VAR came into play!
The Video Assistant Referee system, also known as VAR, is football's first use of video technology to assist in more accurate decision making.
This technology helped to correct and clarify decisions including Diego Costa's first goal against Portugal, France's penalty against Australia and Sweden's penalty against South Korea, amongst many others.
With VAR making its grand entrance to the world the World Cup, FIFA have explained exactly how the technology worked throughout the tournament in this video.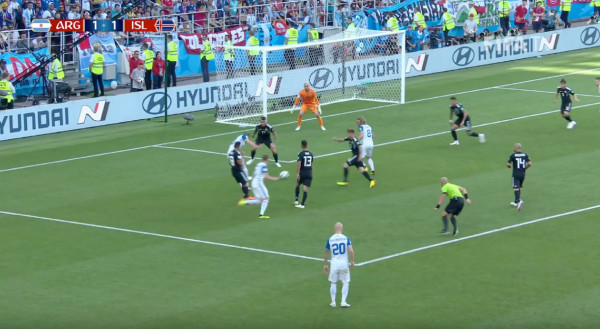 Iceland draw against Argentina
When football heavyweights Argentina faced Iceland in pool play, most people thought Lionel Messi and his team would romp to an easy win. They were in for a shock, however, as Iceland rose to the occasion and fought to collect a point in an incredible match (Lio also missed a penalty kick). It was an amazing game for all of Iceland too - 99.6% of people watching TV in the country tuned in to the historic draw.
---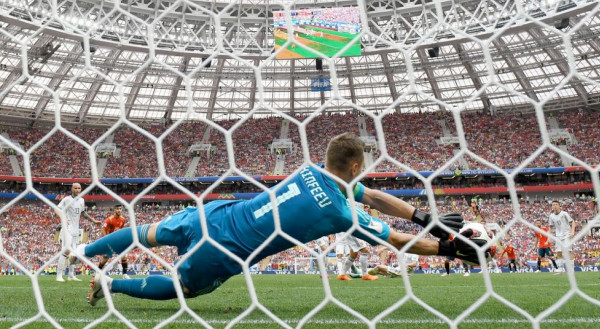 Russian hosts send Spain packing
As hosts, Russia, had a dream tournament, with a series of dramatic wins to reach the semi finals. Their win over former champions, Spain, on penalties fully illustrated their fighting spirit. Spain passed the ball 1107 times and had 25 shots on goal, nine of which hit the woodwork. Russian keeper Akinfeev saved the rest (only conceding an unfortunate own goal) and his amazing penalty stop with his foot saw Russia into the quarter finals.

Japan fans crushed by last gasp loss to Belgium
The Japanese reached the last 16 by picking up fewer yellow cards after finishing with the same points, goal difference and goals scored than Senegal (Fair Play FIFA Rules).

The Samurai Blue looked on track to reach their first quarter-final after leading 2-0 early in the second half. Things quickly took a turn and Japan was sent packing after a breath taking Belgium comeback.

With only a couple of minutes on the clock, Japan conceals a corner kick and all they had to do to force extra time was keep the position of the ball. Instead, they bravely decided to play the corner into the box which triggered a deadly "Red Devil" counter attack finished by Nacer Chadli, giving Belgium the victory of 2-3.
---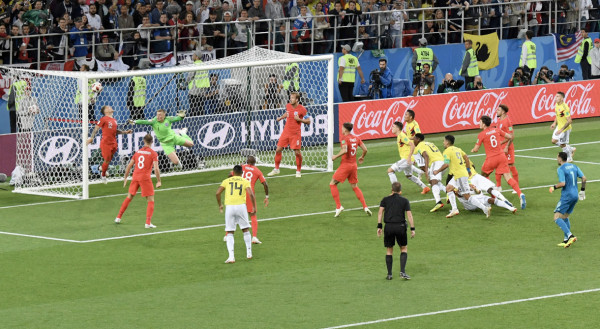 Colombia's late equaliser takes England to a penalty shoot-out!
After being ahead from the 57th minute, England was stunned by a last minute equaliser by Barcelona's Yerri Mina. As a frustrated and injured James Rodriguez watched the game from the stands, Colombia's men on the pitch answered his call and Mina dwarfed the opposition to level the scores and force extra time.
England still made it through with penalties after a superb performance by English goalkeeper Jordan Pickford.
---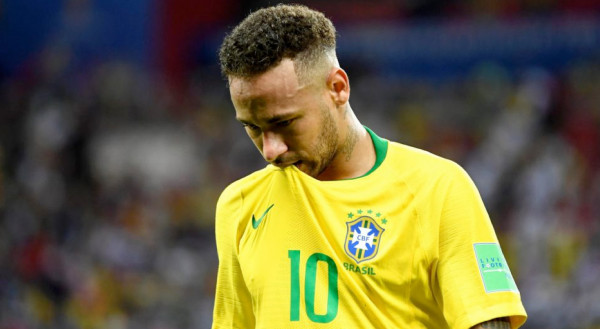 Favourites Brazil knocked out by Belgium
As the internet was flooded with memes of Brazilian star, Neymar, lying on the ground, 5-time World Cup Champions Brazil were stunned by Belgium.
The Brazilians had more possession and plenty of shots on goal, but could only get one past Belgian keeper, Thibaut Courtois, and the resolute Belgian defence.

The Belgians may have been lucky with their first goal, but Kevin De Bruyne's thunderbolt strike secured the Red Devils' ticket to the semi-finals and sent Brazil home in tears.
---

England, you are "going home"
Following England's devastating loss to Croatia in the semi-finals, the internet exploded with jokes poking fun at the "football's coming home" rallying cry of the English fans.

With scores level in extra-time and very little time on the clock, Mario Mandzukic fired a shot into the back of the Lions' net to give Croatia the lead. England were unable to come up with an equalizer in the remaining time, ending their chances of reaching their first World Cup final since 1966.
---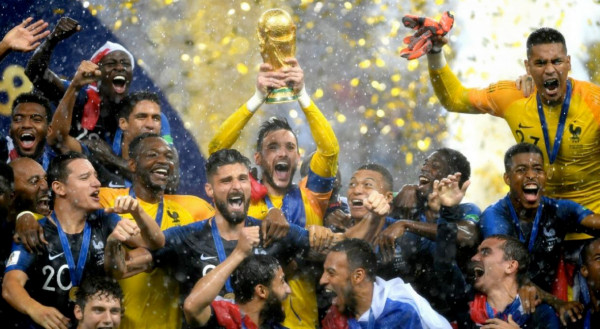 Allez les bleus!
France lived up to their billing as final favourites, winning their second World Cup by defeating Croatia 4-2 in a thrilling match in Moscow.

The courageous Croatians threw everything at the French, enjoying plenty of possession but Les Bleus' firepower was too much, with superb goals from Antoine Griezmann, Paul Pogba, and Kylian Mbappe.

Croatia's Ivan Perisic levelled the scores 1-1 in the first half, but also cost his team a goal, when he was judged to have handled the ball in the penalty area. While Croatian defender Mario Mandzukic will be remembered for scoring at both ends of the pitch, his team will live on as national heroes for their feats throughout the tournament.