1. WEESurf - Surfing App
If surfing is your religion then WEESurf, created by surfers, for surfers, is for you. The app provides a worldwide 10-day HD surf forecast, with an interactive digital map which allows you to save your favourite local spots, as well as check out helpful surrounding services - shapers, surf schools, surf shops, rentals.
Download this app for free: https://goo.gl/Q3puZW
---
2. Livall BH60 Cycling Smart Safety Helmet

This multi-functional lightweight helmet features smart lighting, one touch hands-free phone calls, quality stereo music, SOS alert, walkie-talkie, LED warning lights, a tail-light, turn signals, 24 air-flow vents, integral molding and a security certification. What more could you ask for?!
Available for approximately NZ$130, from Amazon and other online stores.
---
3. Moov Now - Fitness Tracker and Coach

MOOV is considered by many experts the "most accurate" fitness tracker in the market, within its price range. The fitness tracker features:
Real time coaching for running, cycle, boxing, swimming, circuit - you name it! Motivation to achieve your fitness goals.

Fitness level indication

Measures your motion, e.g. landing impact and form

Counts your reps in 7min+ workout

Wireless, light-weight and breathable, with up to 6 months battery life

Active and sleep minutes
Available for approximately NZ$87, from Amazon and other online stores.
---
4. TRACE Sports A.I - Action Sports Tracker

Trace tracks speed, jumps, turns, calories and auto edits action footage. All from one device.
Trace provides the technical expertise needed in the action sports community to ride, track, and improve performance. Attached directly to your board, Trace is a small sensor built to track your riding activity with accurate statistical analysis. Trace conducts GPS mapping of your session, recording your speed, airtime, vertical drop, calories burned and other essential stats to help you analyze and relive your runs.
Available for approximately NZ$300, visit www.traceup.com for more information.
---
5. RideOn - Snow Goggles

The world's first true augmented reality goggles for winter sports. Interact with fellow riders, navigate the mountain's slops and never get lost again, record moments to last forever. These goggles feature:
HD video recording, holding 3GB for up to 3 hours of footage

6 hours of battery usage

Connectivity to MicroUSB for charging and data transfer

Lightweight, with an aerodynamic shell and 3 layers of foam for the perfect ergonomic fit

Facebook Live video integration
Preorder today at http://www.rideonvision.com/new/purchase.php.
---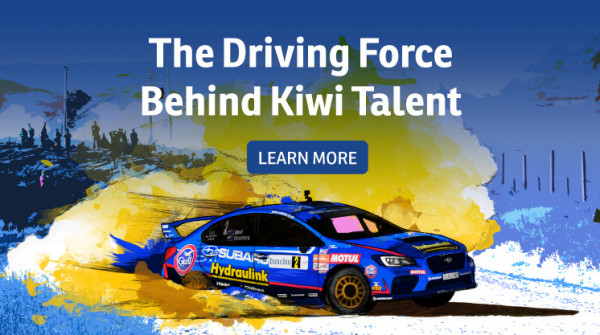 6. patchnride™ - Bike Puncture Repair

Patent-pending patchnride™ is the FIRST and ONLY real solution to easily and safely repair ALL bicycle tires that get a flat - Road, Mountain, Clincher, Tubular and Now Tubeless - on the road, in less than 60 seconds. No more removing the wheel and tire, messing with your derailleur and getting all greasy. After you patch your tire, your bicycle is 100% ready for riding and racing for all conditions.
Available for approximately NZ$70, from https://patchnride.com.
---
7. The Futchi - Soccer/Squash Rebounder Net

Futchi is a new sport fusing the fun and fast paced competitiveness of soccer and squash. It is played with a soccer ball, a rebounding net, and a game court that can be placed pretty much anywhere. Using the Futchi App and Rebounder Net, players can connect with each other, setup tournaments, and compete to get a global ranking.
Futchi is about bringing people together in healthful activity. It's quick to setup, easy to play, and maybe just a little too addicting. Join the Futchi community and let the fun begin!
Available for approximately NZ$270, from Amazon and other online stores.
---
8. Pro Drybag 45L - Sports Bag

Pro Drybag is a 45 litre, 100% waterproof and shockproof sports bag, perfect for adventurous people bringing sensitive gear in extreme environments. The bag features:
A shockproof inflatable system

100% waterproof, down to 50 metres

Lightweight and fully floatable, whilst remaining 100% airtight

Approved carry-on luggage - no more excess baggage fees!

Ergonomically designed, with internal electronic pockets, keeping your sensitive gear protected at all times.
Available for approximately NZ$500, from www.subtechsports.com.
---
9. SmartHalo - The Ultimate Bike Accessory

Navigation. Light. Alarm. Fitness. Assistant.
SmartHalo™ and its companion app on your smart phone help you bike smarter with a minimalist interface that provides navigation, automatic smart lighting, an alarm and fitness tracking. Let SmartHalo guide you towards the quickest and safest routes, with automatic light-on once the sun sets. It's good to be seen. Any persistent meddling or movement of the bike will trigger a loud alarm - no more thieves! And set goals. Get fit. Bike hard. Surpass your fitness quicker than you think is possible.
Available for approximately NZ$200, from https://www.smarthalo.bike.
---
10. ZIPBuds - The perfect wireless accessory

A wireless custom-fit (144 combinations!) sport earbud experience that is the perfect symphony of form, function, and fashion! Sound without sacrifice, fit finally happening, sweat-proof durability, extended battery life, unmatched Bluetooth connectivity, transcending class. Shall we go on? Charge for 2 hours and play for 15.
First class sound. First class headphones.
Available for approximately NZ$190, from https://zipbuds.com.